Magazine Stand :: Terrain.org – August 2023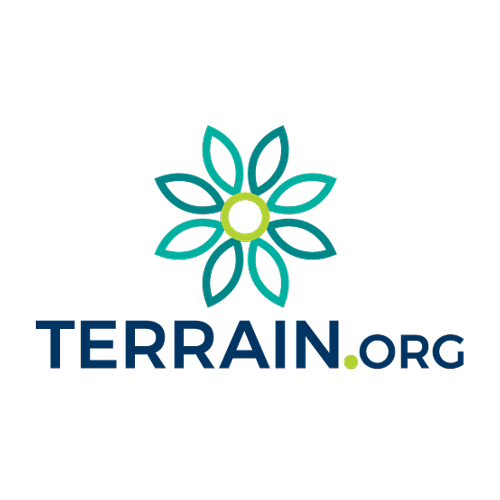 Focused on place, climate, and justice, Terrain.org offers readers editorials, poetry, essays, fiction, hybrid forms, videos, review, interviews, the ARTerrain gallery, the "Upsprawl" case study, and the series Letter to America – all online on a rolling basis. Their email newsletter keeps readers up-to-date on fresh content, like "Oh, possum," an essay by Laura Jackson Roberts (with audio); "Moon: An Excerpt of A Little Bit of Land," nonfiction by Jessica Gigot; "What Water Holds," nonfiction by Tele Aadsen; "Earth and Motherhood, Part II: A Collection of Wildness" by Melissa Mattewson; "Rapid Lightning," a story by Megan Campbell; "Single Family Residence," a story by Sara Joyce Robinson; "Land in Formation: Drawings" by Nicola López; poems by Rachel Richardson, Grant Kittrell, William Wenthe, Joe Wilkens, Grant Kittrell, Teresa Mei Chue, and Joseph Powell; and "Care is a Creative Act: Interview with Awren Danahue" by Martha Park. All content is free to read online.
To find more great reading, visit the NewPages Guide to Literary Magazines, the NewPages Big List of Literary Magazines, the NewPages Big List of Alternative Magazines, and the NewPages Guide to Publications for Young Writers. Subscribe to our weekly newsletter to stay up to date!