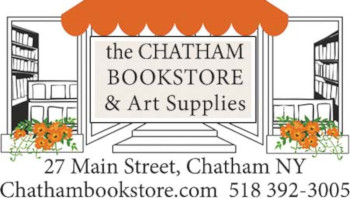 27 Main St.
City: Chatham
Phone: (518) 392-3005
Type: New books
Specialty: General Interest, Children's, Literary, Crime/Mystery, Regional
Sidelines: Gifts, Greeting Cards/Postcards, Newspapers
Celebrating over 40 years of building community through books! We have contemporary and classic books for readers of all ages, including a special section just for kids, and a diverse selection of art supplies, crafts, puzzles, toys and gift items. Come by our cozy store and say hello!