Magazine Stand :: West Trade Review – Volume 14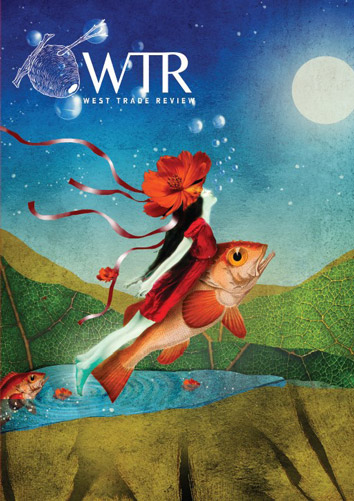 The Spring 2023 issue of West Trade Review is their annual print edition and features fiction by Emily Hall, Nick Gregorio, and Maria Alvarez; poetry by Robert Wood Lynn, Rogan Kelly, Kimberly Ann Priest, Anthony DiPietro, Bree Bailey, Max Parker, and Megan Merchant; CNF by Haley Notter, Lily Levin, and Katherine Grasso; visual art by Nika Novich; interviews with Emily Hall, Robert Wood Lynn, and Nika Novich. West Trade Review's mission is to perpetuate the work of artists both well-known and yet-to-be-known, reflecting diversity in style, content, and perspective throughout prose, poetry, photography, and other artwork.
To find more great reading, visit the NewPages Guide to Literary Magazines, the NewPages Big List of Literary Magazines, the NewPages Big List of Alternative Magazines, and the NewPages Guide to Publications for Young Writers. Subscribe to our weekly newsletter to stay up to date!