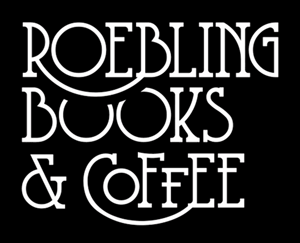 601 Overton St.
City: Newport
Phone: (859) 669-3181
Type: New books, Primarily new with some used books, Rare books, Out-of-print books
Specialty: Regional
Sidelines: Artwork, Café/Food, Coffee/Tea, Curiosities, Greeting Cards/Postcards
Events: Author Signings, Book Clubs, Readings
We want to help nourish our communities with books, coffee, food, art and more. A city needs a bookstore like a body needs a soul. Roebling Books & Coffee aims to be unique, relaxing spaces that serve as essential neighborhood gathering places. We hope everybody who visits will feel their time at RoBoCo was fascinating, invigorating and so special that they want to come back, again and again. Bridging books, beans and being.