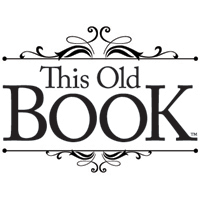 138 Center St.
City: Grayslake
Suburb of: Chicago
Phone: (847) 548-6951
Type: Primarily used with some new books, Rare books, Out-of-print books
Specialty: General Interest
Sidelines: Artwork, Gifts, Greeting Cards/Postcards, Stationery
Events: Author Signings
This Old Book has been delighted to provide Grayslake with quality used, rare, and out-of-print books for sale since 2002. Located on Center Street in the heart of downtown Grayslake. We have over 35,000 books to choose from and a computerized inventory to better serve your needs. Whether you are a casual browser, a serious collector or just looking for a place to spend the day, we strive to offer a comfortable and inviting environment. Our store is a constant revolving treasure trove where new items arrive, and depart, daily. Never a dull moment nor an empty shelf as we are overflowing with current titles & vintage books of all genres.