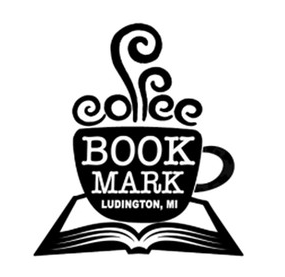 201 S. Rath Ave.
City: Ludington
Phone: (231) 843-2537
Type: New books
Specialty: Children's, Regional
Sidelines: Café/Food, Coffee/Tea, Newspapers, Puzzles
Located at the corner of Rath and Loomis in beautiful downtown Ludington, Book Mark is a big store with a big heart. In addition to books, we offer a full line of espresso drinks, teas, smoothies, etc, healthy grab-n-go items made in our own kitchen, and free wi-fi in our lounge. Whether you're looking for a new book or a great place for a working lunch, you'll find it at Book Mark.