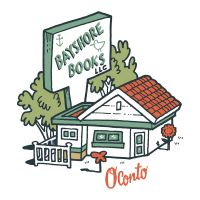 302 Collins Ave.
City: Oconto
Phone: (920) 834-3220
Type: Primarily used with some new books
Specialty: General Interest, Children's, Regional, Science Fiction/Fantasy, YA
Sidelines: Artwork, Curiosities, Gifts, Puzzles, Toys/Games
BayShore Books LLC is Oconto County's Independent Bookstore. Whether you are looking for new or used, we offer a wide variety of adult and children's titles, along with puzzles, toys, gifts, and journals. Can't find what you are looking for? Let us special order that new or out of print book for you.